You can follow up on the progress of the tenant referencing you ordered by looking at your dashboard.
Please watch the video below
Instructions to access your Dashboard:
Login to your account

In the menu, click on

Tenant Referencing

(under landlord tools)

Under Dashboard Link, you will see a link saying "Click Here" (see below)

Log in to your tenant referencing dashboard using your email and the last 4 digits of your mobile

This will take you to your dashboard where you can see the progress of your tenant reference, when the reference is complete this is also the place where you can download the report.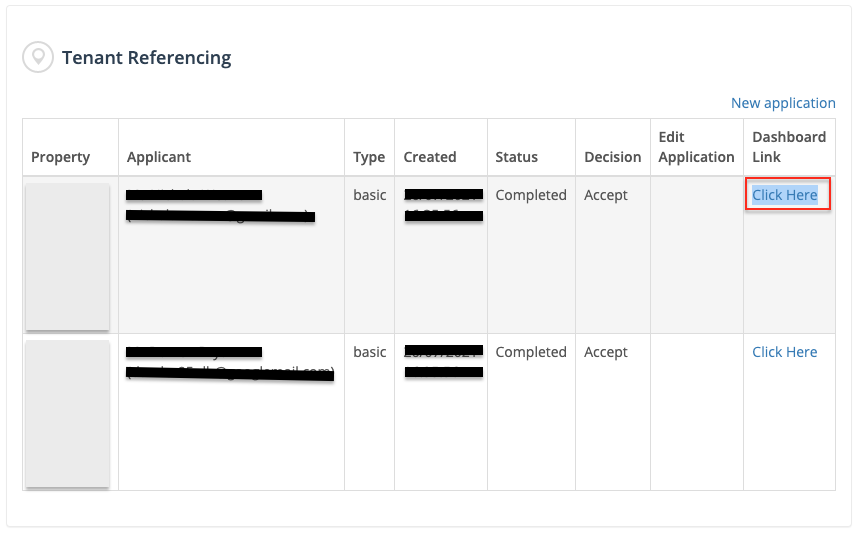 Sometimes a reference can drag on, the majority of the time this is due to either the tenants not providing us with the details or the previous landlord/current employer not replying to our enquiries.
In most cases, we complete a full tenant reference within 2 working days from when the tenants complete the form and a basic tenant reference within 1 hour from when the tenants complete the form.