If you forgot your password and are unable to login to your account, then you can request a new password via the 'forgotten password' link on the login page.
You will be sent an email with instructions to follow to reset your password in order to regain access to your account.
Please see the example below: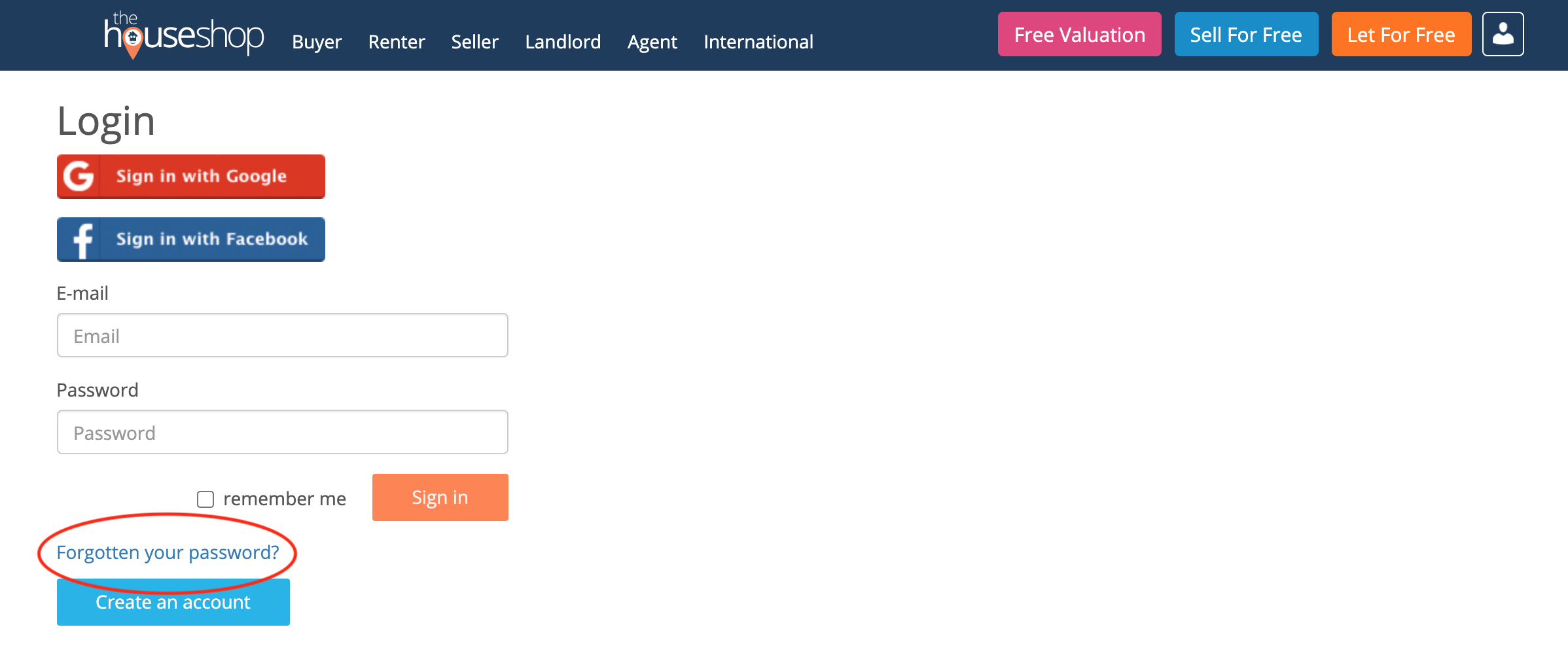 TheHouseShop.com is a property marketplace that allows agents and individuals to list their homes to let and for sale for free. All landlords are verified to ensure that they own the property they are advertising with us.