There are two ways that you can unsubscribe from property alerts.
1. You can log into your account and remove property alerts in the dashboard.
2. In the property alert email itself, there is a link that lets you unsubscribe and is labelled "change alert frequency".
This link isn't obvious at first so please see the attached image for an example.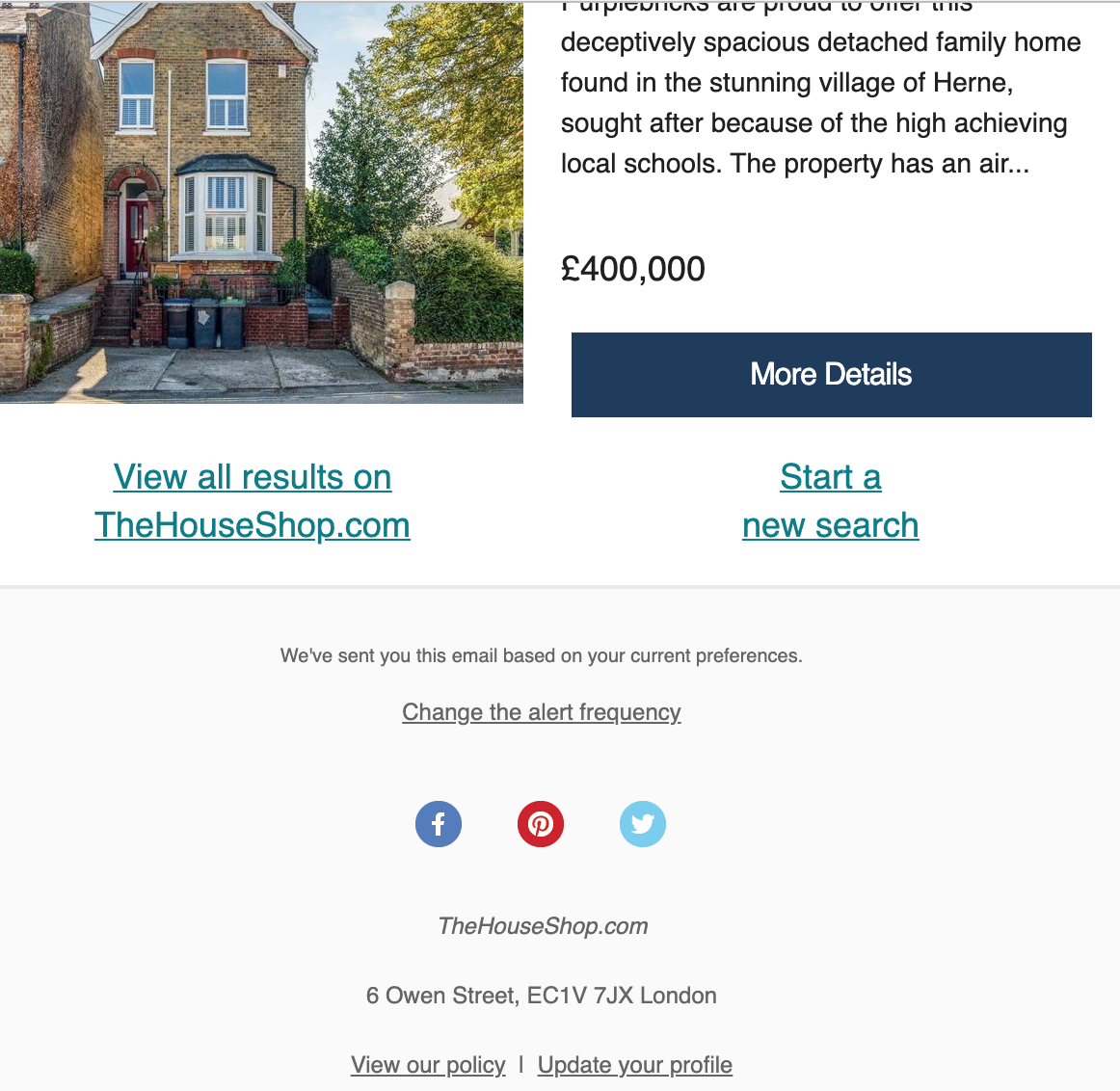 TheHouseShop.com is a property marketplace that allows agents and individuals to list their homes to let and for sale for free. All landlords are verified to ensure that they own the property they are advertising with us.