Purchasing a Silver package will make your property advert 'premium'.
Premium property ads have a unique, attention-grabbing design that makes them stand out from regular ads in search results - generating up to twice as many views on your property.
This is a guide to what a premium listing will look like on both desktop and mobile: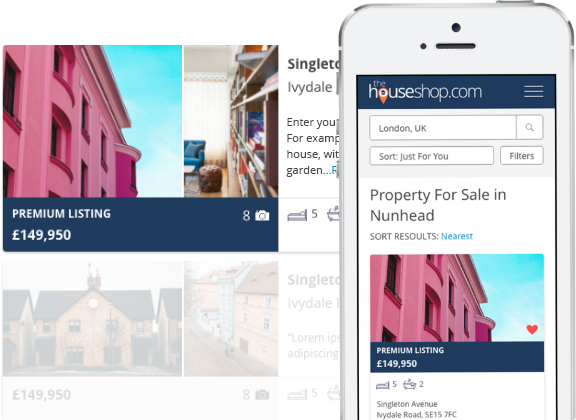 (After 1 month your ad will still appear on our website, but with the standard ad design and placement.)
Includes One Basic Tenant Reference, Worth £9.99
Credit check + Bankruptcy data + address confirmation + Electoral roll checks + Alias name search + Previous addresses linked
Includes Privacy Phone Number, Worth £4.99
Unique Privacy Phone Number. All calls are transferred to your personal number. Deactivate at any time. Your personal number is never revealed.
TheHouseShop.com is a property marketplace that allows agents and individuals to list their homes to let and for sale for free. All landlords are verified to ensure that they own the property they are advertising with us.