Purchasing a Gold package will make your property advert 'featured'.
Featured ads appear at the top of the search results for all relevant searches matching your property - generating up to 5 times more views.
Receive up to 10 times more enquiries by promoting your listing on Facebook Marketplace. TheHouseShop lists your property and all enquiries are sent directly to you, and your identity is never revealed on Facebook.
This is a guide to what a featured listing will look like on both desktop and mobile: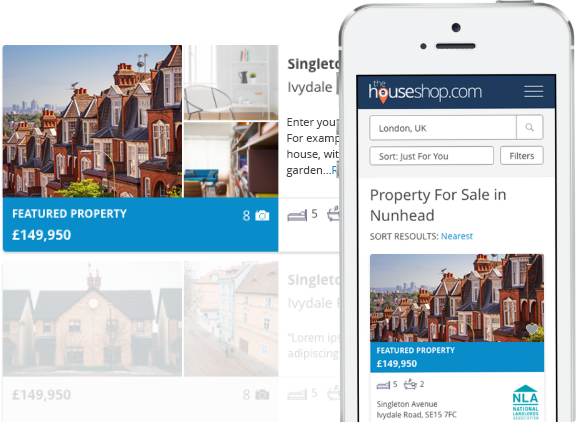 (After 3 months your ad will still appear on our website, but with the standard ad design and placement.)
TheHouseShop.com is a property marketplace that allows agents and individuals to list their homes to let and for sale for free. All landlords are verified to ensure that they own the property they are advertising with us.