You can access your account by clicking the white icon in the top right-hand corner of any page of the website.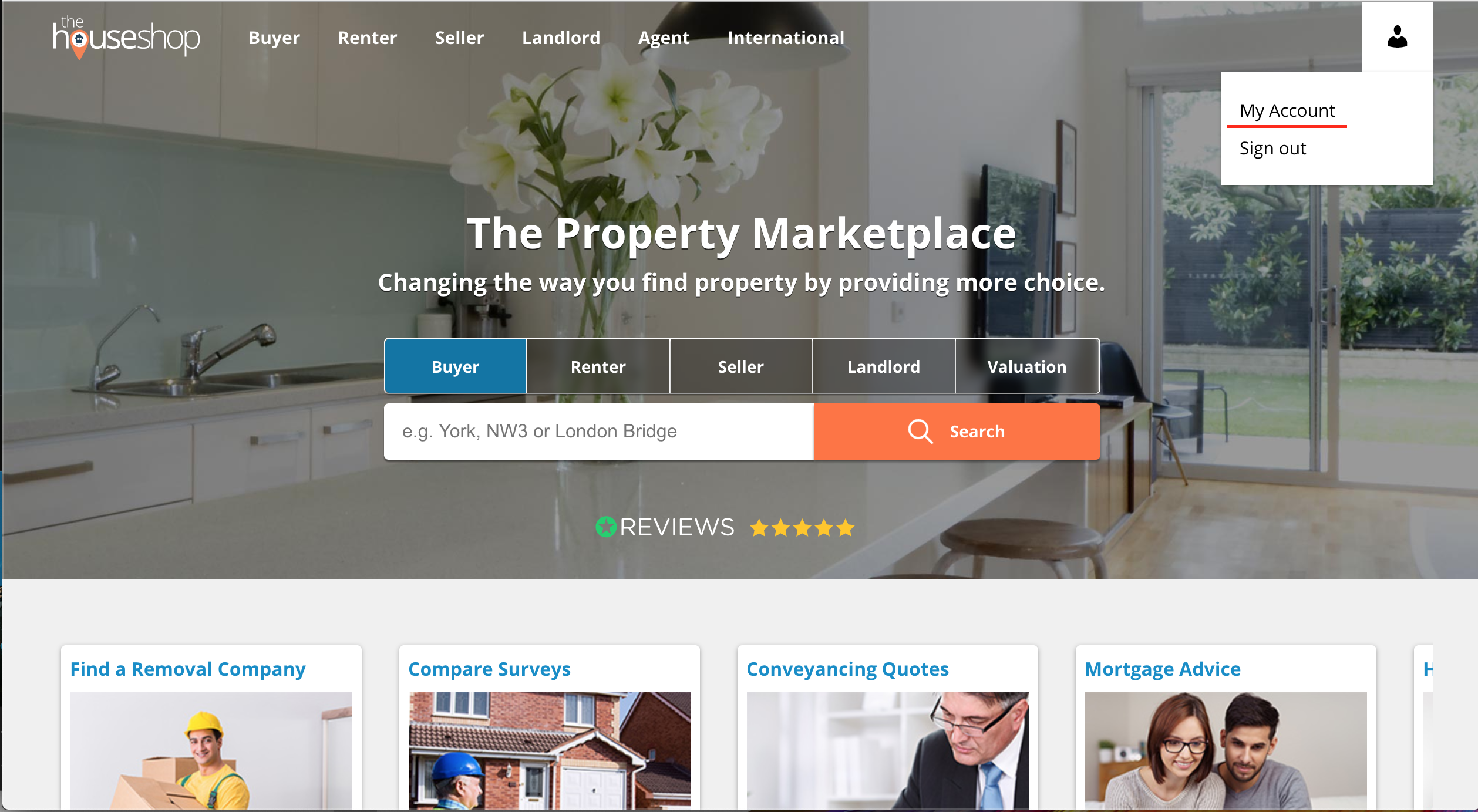 Once you are logged in to your account you will be able to use several features available only to registered users. These include creating property alerts, saving favourite searches, ordering professional services and listing properties for sale or to rent.
If you experience problems accessing your account because you have forgotten your username or password, then you can request a reset via inserting your email into the 'Forgot Password' link on the login page.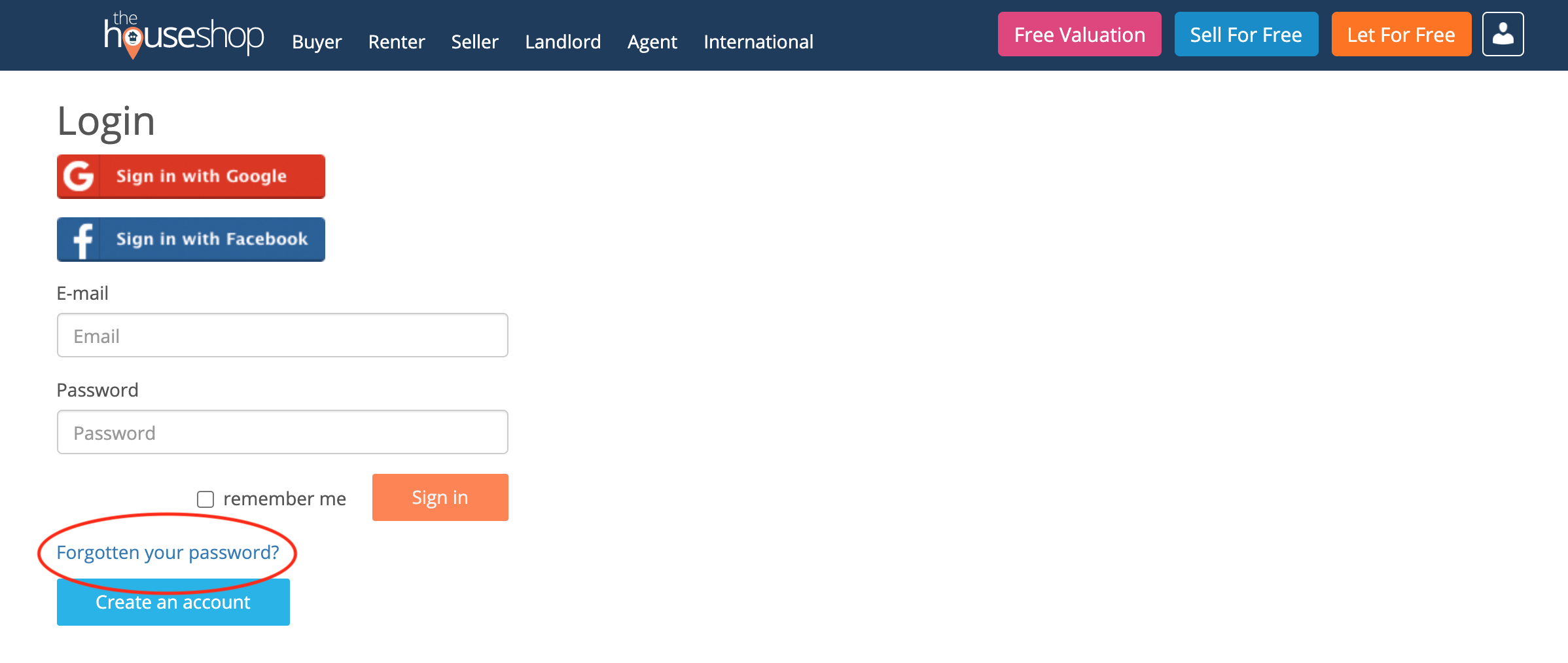 TheHouseShop.com is a property marketplace that allows agents and individuals to list their homes to let and for sale for free. All landlords are verified to ensure that they own the property they are advertising with us.